Common questions asked about laser hair removal
Q: How does it work?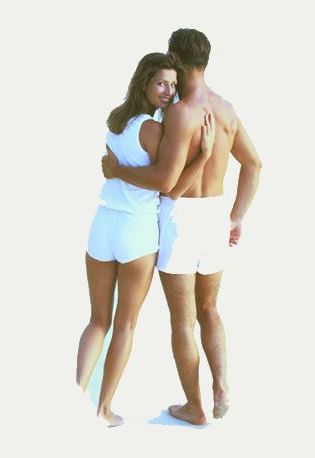 A: The laser light is attracted to pigment in the hair shaft, which cauterizes and destroys the follicle it is connected to.
Q: Is it painful?
A: There may be some minor pain. However, it is minimal. If you are sensitive please ask for a topical anesthetic to be applied.
Q: What can I expect after treatment?
A: Immediately after the treatment your skin will be slightly pink for an hour or two.
Q: Will the hair fall out?
A: Not immediately. However, over the next 1 to 2 weeks you will notice that the treated hair will fall out and the amount of hair is considerably less.
Q: Will I need more than one treatment?
A: Yes. Since stages and only about one third of hair is visible on the skin. It is only in this growth stage that hair can be treated. As more hair enters into the growth stage and appears that the skin surface it will also need to be treated. It can take six treatments To achieve permanent hair reduction. Results on some individuals may vary.
Q: Is it safe?
A: The laser safely removes unwanted body hair without damaging delicate pores and structures of the skin.
Q: Is it permanent?
A: Yes. The FDA approved these laser devices as effective in permanent hair reduction.
Dr. Lee uses two different FDA approved lasers for permanent hair reduction. Lumenis Lightsheer Diode laser is ideal for fair skin individuals. For darker skin individuals, Dr. Lee uses Cutera Cool Glide Laser, which is a YAG laser.